As a start-up founder, you need customers. Asif Alam walks you through a formula to sell to enterprise customers and land a big deal. His experience in business development and enterprise sales will help your business make that big close you have been waiting for. Learn what big, enterprise customers are looking to hear, how to pitch them, and  how to develop lasting customer relationships with them.
Asif Alam, Global Business Director of Thomson Reuters will teach you:
• What you need to know about selling to big companies to build a sales plan
• How to build strategic relationships with big companies
• How to close deals with big companies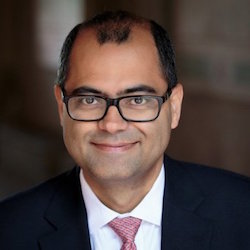 Asif Alam, Global Business Director, Thomson Reuters
Asif Alam is the Global Business Director, Technology Sector at Thomson Reuters where he leads and drives strategic & commercial engagement with our technology partners across the portfolio of Thomson Reuters assets: Legal, Financial & Risk, Tax & Accounting and News. Previously Asif Alam was the Head of Enterprise Capabilities, Market Development at Thomson Reuters. In this role, Asif led the business development and business management of the firm's Enterprise product line in Americas.
Asif began his career with Thomson Reuters in 2001, and served in several roles including Global Head of Machine Readable News, overseeing the strategy and financial success of news and social media products. He also worked as a Solutions Business Director, navigating and leading complex and large business development opportunities that required in-depth understanding of the entire Thomson Reuters assets. Prior to Thomson Reuters Asif worked at Japanese Bank as Head of Systems and Networks, and at AT&T as a Unix Administrator.
Podcast: Play in new window | Download
Subscribe: RSS