Selected entrepreneurs receive individualized mentoring, training, and resources – dedicated to helping entrepreneurs hit a critical business goal – all at no cost.
At the Nasdaq Entrepreneurial Center, we're committed to investing in the individuals taking big risks to solve problems in new ways. That's why we created Milestone Makers, a way to help mid-stage entrepreneurs set, hit, and celebrate milestones critical to company growth.
Through our expertise and prestigious business network, we'll work with a small cohort of entrepreneurs one-on-one to define a critical business goal and accelerate their path to achieving it. Participants will be individually matched with mentors who are leaders in your industry, will offer instant feedback, and will take a personal interest in helping you grow.
Upon acceptance, we offer customized resources to meet your needs and learning style. This three-month program will also elevate and amplify your brand through media and PR opportunities, culminating with a celebration that widely shares your success by hosting you and your company on Nasdaq's Time Square Tower.
The Center, in partnership with our corporate sponsors, is proud to make this a free program with a pay-it-forward philosophy. As a distinguished part of our community, Milestone Makers will return to teach, share, and nominate the next cohort of great leaders.
Thematic Cohorts 2021/2022
Since 2020 the Center's Milestone Makers cohorts have been focusing on supporting early-to-mid stage founders working on the specific UN's 17 Sustainable Development Goals (SDG's). The program remains virtual and aims to help founders across the globe solve some of the world's biggest problems. The Center will work with these entrepreneurs to define critical business goals and help accelerate their path to achieving them.
UN SDG #4
Quality Education for All
Ensure inclusive and equitable quality education and promote lifelong learning opportunities for all
UN SDG #8
Decent Work and Economic Growth
Promote sustained, inclusive and sustainable economic growth, full and productive employment and decent work for all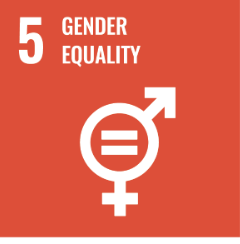 UN SDG #5
Gender Equality
Achieve gender equality and empower all women and girls
Applications for the Fall 2022 are OPEN
Deadline for Applications is July 24th at 11:59pm PST.
Key Program Dates:
Participants will be notified of acceptance on August 26th, 2022.
If accepted, mandatory virtual sessions are below, please block your calendars ahead of time:
Onboarding – September 6th, 7th, 8th (all day PST)
Graduation – December 7th, 2022
Questions?
We highly encourage you to attend an information session.
July 8th Register
July 13th Register
July 20th Register
Who should participate?
Early-to-mid-stage entrepreneurs looking to set and hit a critical business milestone in the next quarter. You're committed to accomplishing this goal because it will have an important, positive effect for your company's development.
What is a milestone?
Here's the definition we're using.
Milestone noun /ˈmīlˌstōn/
An important goal you've set for your business that takes time, tenacity, and more than a little creative thinking to attain.
An achievement that signals your business is on its way to the next stage of growth (and that deserves celebration).
A Milestone is your next important business goal that can be achieved in 12 weeks. If this goal is met, it should have an important positive effect on your business.
Today, you might be stuck, at a point of stagnation, or going through a period of high-growth and opportunity but need to be prescriptive about staying focused on achieving results.
What does the program offer?
The program begins with access to the Nasdaq Entrepreneurial Center's prestigious network, partners, and community, including professional resources offered by leading industry experts. This includes:
Milestone setting strategy and practice for this quarter and next
Coach (1:1 professional coaching specially matched for you)
Business mentors and peer support curated to your needs, aspirations, and definitions of success
Development of key marketing assets and opportunities including a your photo & logo on the Nasdaq tower in Times Square, New York City, upon graduation. Plus, media coverage and distribution through the Nasdaq Center and Nasdaq media.
Opportunities to Get Involved
Milestone Makers is built on the pay-it-forward mentality crucial for advancing regional and global networks of entrepreneurship. You can get involved by:
Mentor a Milestone Maker
Interested in sharing your insights, experiences and learnings from your business expertise to high-talent founders? Please contact Colin Mahin at colin.mahin@thecenter.nasdaq.org. to be considered as a formal mentor in the Milestone Makers program.
Coach a Milestone Maker
Are you a personal business coach interested in supporting a high-talent founder? We'll match each Milestone Makers with a coach to assist them with need awareness, prioritization, and support throughout the 12-week program. Coaches are asked to meet with their Milestone Makers twice a month. Please contact Colin Mahin at colin.mahin@thecenter.nasdaq.org.