Join 
Wilson Sonsini Goodrich & Rosati 
and special guests to go behind this quarter's BioTech venture financing numbers – learn what's hot and getting funded, gain insights on
 sector trends, and analyze market signals.
If you're interested in the latest data in the BioTech market or are planning to raise a round soon, this event is for you.
Mingle with fellow VC's, GC's, and founders over hipster coffee and donuts and leave with advance copies of WSGR's Entrepreneurs Report.  
AGENDA
8:00am Check in and Registration
8:15am Breakfast Briefing
9:00am Networking
9:30am Event Ends
OUR SPEAKERS: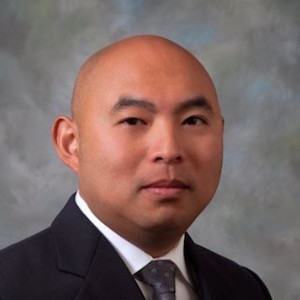 James Huie, Partner, Wilson Sonsini Goodrich & Rosati
James Huie is a corporate and securities partner in Wilson Sonsini Goodrich & Rosati's SOMA office. James advises life sciences and technology companies on general corporate matters, mergers and acquisitions, initial public offerings, strategic partnerships, and private equity and debt financings. He also has extensive experience in representing venture capital firms and other investors in private equity and debt financings.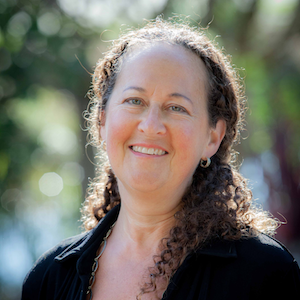 Karen Drexler, CEO of Sandstone Diagnostics and founding member of Astia Angels 
Karen Drexler is CEO and a board member of Sandstone Diagnostics, a company that is utilizing portable centrifugal technology to put a new spin on healthcare. Sandstone's first product is Trak, an FDA cleared system for home male fertility testing and tracking sold directly to consumers in the US. She serves as an independent director for ResMed, a NYSE-listed and market leading company in the disordered breathing space.
Ms. Drexler is active in Astia (www.astia.com) and Springboard (www.sb.co), nonprofit organizations that support female entrepreneurs.  She is a founding member of Astia Angels. She guest lectures at Stanford courses in medical device design and mobile health and provides team support and mentoring for the Stanford Biodesign Fellowship and StartX, the off campus Stanford accelerator. Ms. Drexler is on the advisory board of the Keller Center for Innovation in Engineering Education, Princeton University School of Engineering.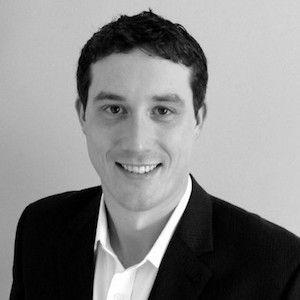 Colin Walsh, Vice President, NanoDimension 
Dr. Colin Walsh joined NanoDimension as a part-time associate in 2014 and as a member of the life science investment team in 2015. He focuses on deal sourcing, due diligence, deal structuring and portfolio company management. He is a board observer of Emulate and Pulse Therapeutics.
Previously, Colin spent three years at Precision NanoSystems, a 5AM Ventures- and THP-backed biotech start-up from the labs of Dr. Pieter Cullis and Dr. Carl Hansen at UBC. There, he helped develop microfluidics-based instrumentation and processes for the manufacture of clinical nanomedicines as a lead scientist. He also held roles in product and business development, where he worked closely with management to define the strategy and direction of the business.
Dylan Morris, General Partner, Charles River Ventures
Dylan Morris is General Partner at Charles River Ventures where he is responsible for building CRV's new bioengineering practice. Previously he was a member of the Investment Team at Eric Schmidt-backed Innovation Endeavors.
MODERATED BY: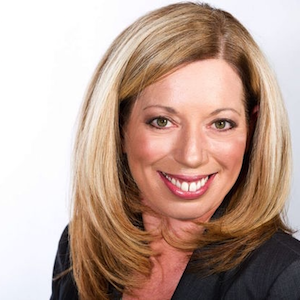 Nicola Corzine, Executive Director, Nasdaq Entrepreneurial Center 
Nicola Corzine serves as the Executive Director of the Nasdaq Entrepreneurial Center, a non-profit that delivers world-class resources and mentoring to enable every entrepreneur across the globe to realize their maximum potential. As Executive Director, Nicola is responsible for strategic and operational leadership that drives research, programing, fundraising, and operations for the organization.
Nicola brings over 15 years of strategic business development and entrepreneurial thought leadership programming experience to the Nasdaq Entrepreneurial Center, most recently in her role as Deal Manager for the Band of Angels, a position held since 2004 as well as Investment Partner in the 2009 Acorn fund which includes investments in Practice Fusion, Niveus Medical, and Flywheel, one of the biggest names in the E-hailing industry. During her time at the Band, she was as an early advisor to Startup America and led the development of the first national and regional Angel Capital Association conferences.
Spaces are limited and offered first-come, first-served. By registering you agree to our terms of use.*
---
About the Whole Entrepreneur:
Based on our research and interaction with thousands of global entrepreneurs, the Nasdaq Entrepreneurial Center has identified seven essential founder attributes: Creativity, Vision, Independence, Organization, Communication, Self-Confidence, and Leadership. Our programming is rooted in this philosophy by providing individualized learning paths for founders focused on their abilities as a leader to create long-term, sustainable growth.