We welcome Janice Bryant Howroyd as she shares her entrepreneurial experience on the value of mentorship & leading with equity.
We are honored to present an intimate fireside chat with Janice Bryant Howroyd, a partner in the movement and the first African American woman to operate a billion dollar business.
Janice Bryant Howroyd is CEO of ActOne Group, the largest minority and woman owned personnel enterprise in North America and a partner in the Mentor Makers movement. Janice is known as one of the most prominent corporate leaders in culture, diversity, and equity. She is also revered for her commitment to mentorship for innovators, entrepreneurs, and aspiring leaders worldwide.
Please join us for this very special Mentor Makers LIVE experience, an intimate fireside chat + Live Q&A. Don't miss this opportunity to engage directly with JBH!
Topics we will explore include:
Making mentorship matter in 2021
Advocating for the candidate – pandemic hiring trends
Leading with equity – innovate and reset culture in your company
Are you an entrepreneur looking for complimentary mentorship or to volunteer your time as a mentor? Join the movement now.
Our Special Guest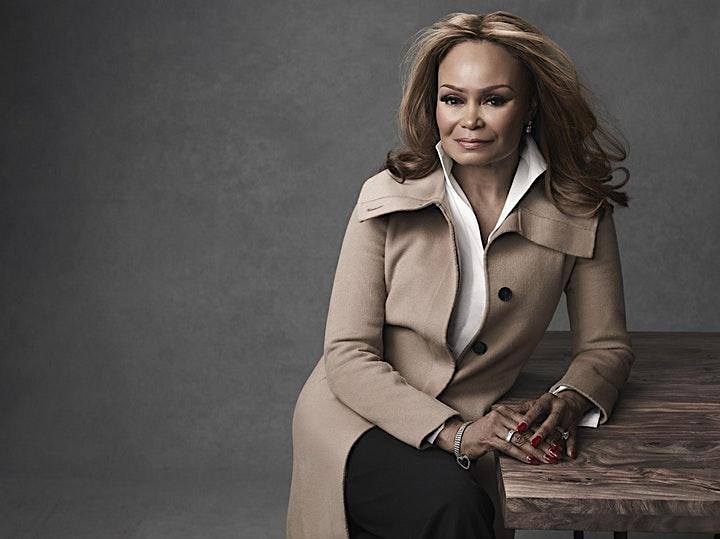 Janice Bryant Howroyd
CEO of ActOne Group
Janice Bryant Howroyd – affectionately known as JBH – is an entrepreneur, educator, author, mentor, Presidential special appointee, Founder, and Chief Executive Officer of the ActOne Group. As the leader of a multi-billion dollar, award-winning, international workforce management and technology enterprise, JBH is passionate about what we can accomplish when we invest in women and women-owned businesses.
Over the years, JBH has received numerous accolades for her professional accomplishments including being featured in Forbes Magazine as one of America's Richest Self-Made Women and being named an Ernst & Young Entrepreneur of the Year. Black Enterprise recognized JBH as the first black woman to own and operate a billion-dollar company, she was BET's first BET Honors Entrepreneur of the Year, and has received the Black Enterprise's Business of the Year award. CNBC has identified her as being a game-changer in business and finance and Ebony Magazine has included JBH on their list of Power 100 Most Influential African Americans.
Her reputation as a well-respected advocate for women and minorities led President Barack Obama to appoint JBH to serve on the Board of Advisors for the White House Initiative on Historically Black Colleges and Universities. JBH was also asked to sit on the Federal Communications Commission's Advisory Committee on Diversity and Digital Empowerment (ACDDE) to encourage women and minorities to create digital enterprises.
JBH and the WBE share the belief that diversity promotes innovation, opens doors, and creates partnerships that fuel economies. WBE's commitment to provide women with the tools they need to succeed led her to accept a seat on the Women's Business Enterprise National Council. She also sits on the boards of WeConnect International and the Women Presidents' Organization. Her presence on several economic development boards (Los Angeles Economic Development Corporation, WBENC Global Business Committee, among others) provide the opportunity for JBH to further champion women-owned businesses. In a cause near and dear to her, JBH also serves as a board member for Girls in Tech, a non-profit dedicated to eliminating the gender gap in tech and to create STEM opportunities for women.
Motivated by disparities of community economics and molded by the supportive home environment of her own youth, JBH believes people perform best when their personal strengths are developed and challenged. By investing in women-owned businesses, JBH is doing more than giving back, she is creating a future that includes everyone. Her accomplishments, both personal and professional, are inspired by her deep faith and love for her family. As she often says, "One cannot effectively lead without passionately serving."
This event is brought to you by:


The Nasdaq Entrepreneurial Center is a 501c(3) public charity whose mission it is to make entrepreneurship accessible to all. We deliver world-class resources and mentoring to enable every entrepreneur across the globe to realize their maximum potential. Please join us and make your gift to ensure these transformative programs may continue to reach the underserved.