Why Company Culture Matters with Evert Zelaya
Having a company culture that embodies collaboration, free thinking and vulnerability can mean the difference between success and failure. Google, Netflix, The Golden State Warriors, Hubspot, Asana- these organizations have learned about the power of culture and it's correlation to results. You will learn how to create culture with your team that will lead you to success.
Founders will learn:
5 keys to creating company culture
What leads to an unhealthy cutlure
How other successful companies created culture
OUR SPEAKER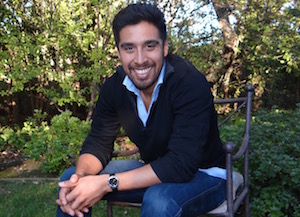 Evert Zelaya
Evert is on a mission to help people achieve greater confidence and tranquility. Through his coaching sessions and engaging workshops, attendees gain insight and actionable tips on confidence and healthy work environments.
He started helping professionals in Silicon Valley because he felt corporate training's, along with personal coaching, lacked a humanistic approach. Being able to identify and regulate your emotions has a direct correlation to your personal and professional success.
Evert has been leading workshops on confidence, and effective communication for the better part of a decade and has spoken to over 100,000 people. He is currently the head of Training and Development at SVAcademy. He has worked as a coach for UnCollege, an educational startup based in San Francisco. Evert has also worked at academic research organizations such as The Institute for Scientific Analysis and The Public Research Institute focusing on social and cognitive research. Learn more at https://zelayald.com/