Join Jan Mühlfeit, former Chairman of Microsoft Europe and our April Author in Residence, for a discussion on his book The Positive Leader: How Energy and Happiness Fuel Top-Performing Teams 
Positivity is often massively overlooked in the corporate world. Usually leaders think in terms of performance and profits, but these are the results of excellent leadership, not the causes of it. Positivity is the real game changer. When positivity flows throughout a business, it acts as a catalyst for motivation, better morale and productivity. A leader who masters this trait can bring out the very best in themselves and others, making all the difference between the success or failure of their organization. 
In this unique session, former Chairman of Microsoft Europe, Jan Mühlfeit, demonstrates that sustained success and happiness as an individual comes from unlocking the full potential of our talents and doing what we love. After all, life is too short to slog away on the areas where we can, at best, only be average.
This talk remedies that problem, offering a complete system for positive leadership which is easily adaptable to any kind of leader or organization. Upon reading this refreshingly straight forward guide, attendees will learn how to: 
Unlock their strengths

 

Develop charisma

 

Create a positive team culture

 
AGENDA
5:30PM – Registration
6:00PM – 7:00PM – Talk and Audience Q&A
7:00PM – 7:30PM – Networking
Space is limited; please RSVP to ensure your spot.
The Author in Residence Series is a movement by leaders for leaders that gets to the heart of the drive, ambition, and skills needed to overcome challenges and fuel a personal journey to success.
OUR SPEAKER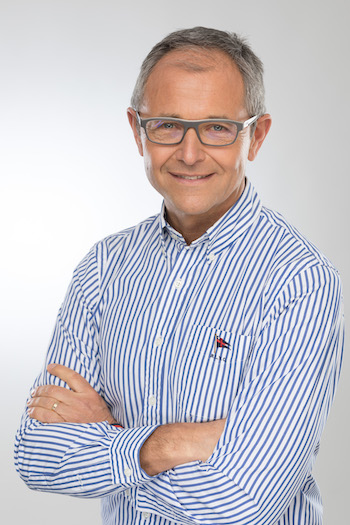 Jan Mühlfeit 
Global Strategist I Coach I Author, Executive in Residence, ret. Chairman Europe at Microsoft
Jan Mühlfeit is a global strategist, executive coach and author of bestselling business book The Positive Leader (Pearson, Oct 2016, Jan Mühlfeit & Melina Costi). His personal mission is "helping individuals, organizations and countries around the world to unlock their human potential". Jan has a proven track record in building and leading successful teams, acquired through an extensive 22-­year career at Microsoft Corporation where he served in various executive positions. His last role with the high-tech giant was as Chairman Europe (2007–2014).
Harnessing his in-depth knowledge and expertise, Jan has created a set of unique seminars – "Unlock Human Potential" and "Unlock Your Team's Potential". In these seminars, he coaches individuals and teams on how to uncover their personal strengths and find the best in the people. His techniques are valuable in driving business growth, showing organizations how to create synergy in teams, inspire people through positive leadership and deliver optimal performance through FLOW.
Jan teaches his courses on a worldwide scale and has worked with many prominent S&P 500 companies. Among his key clients are Exxon Mobile, GE, Dentons, Microsoft, Generali, UniCredit, Siemens, Bosch, Société General, Skoda, Skanska, and many others. His methodology, which is rooted in positive psychology, is based not only on his own career journey, but also on the collective insights of many top individuals in the world of business, politics, entertainment and sports with whom he has had the honour to meet, work and spend time with. Together with Katerina Novotna, Jan has created a special seminar for children and parents – "Unlock Your Child's Potential" – which guides children on how to be more self-aware and find their personal uniqueness. In his own words: "Every child is a genius, we just need to find in what".
Jan coaches high-level executives, Olympic games winners and artists from different countries and continents, and he works closely in the coaching and mentoring field with INSEAD, Cambridge, Imperial College, Gallup and the Institute of Coaching at McLean Hospital (a Harvard Medical School affiliate).
Jan is a well-regarded global speaker at WEF, Harvard, MIT, INSEAD, Cambridge, Imperial College, Washington Post and Economist events. As an established leadership and personal development specialist, he has been interviewed by CNN, CNBC, Bloomberg, Financial Times, New York Times and The Wall Street Journal. From 2008–2010, Jan was moderator of CT24 morning talk show "Rendez-vous" and recently hosted the Czech TV show "Hidden Potential". He also has his own talk show called "Premier League Thinking", broadcasted on Czech station Radio ZET.
Jan is a Senior Strategic Advisor for Atlantic Bridge Capital and serves on different advisory boards of several European governments in the fields of ICT, national competitiveness and education. He also counsels on various projects for the WEF, OECD and EC.