How to Build a Brand People Love From Day One with Emily Heyward, Co-Founder & Chief Brand Officer of Red Antler.
We welcome back Emily Heyward, Co-Founder & Chief Brand Officer of Red Antler, for a virtual session to demonstrate why big and small brands have a hugely significant role to play in driving our culture, through times of great uncertainty and beyond.
During Emily's 12+ years building and running Red Antler, the leading brand company for startups and new ventures, she has not only witnessed the landscape evolve; she has helped shape it. Leveraging case studies from Red Antler's client roster and brands she admires, Emily will outline the modern brand-building principles inspired by the companies that get it right from the start. Learn how to position your brand in a singular way that connects to a human truth and provides runway for future growth and marketing opportunities.
In particular, we will address the following topics:
The best way to create connection with your consumer is to defy their expectations.
Innovation should always be in service of people, not "newness".
Any brand needs to tap into human values and truths we all share.
OUR SPECIAL GUEST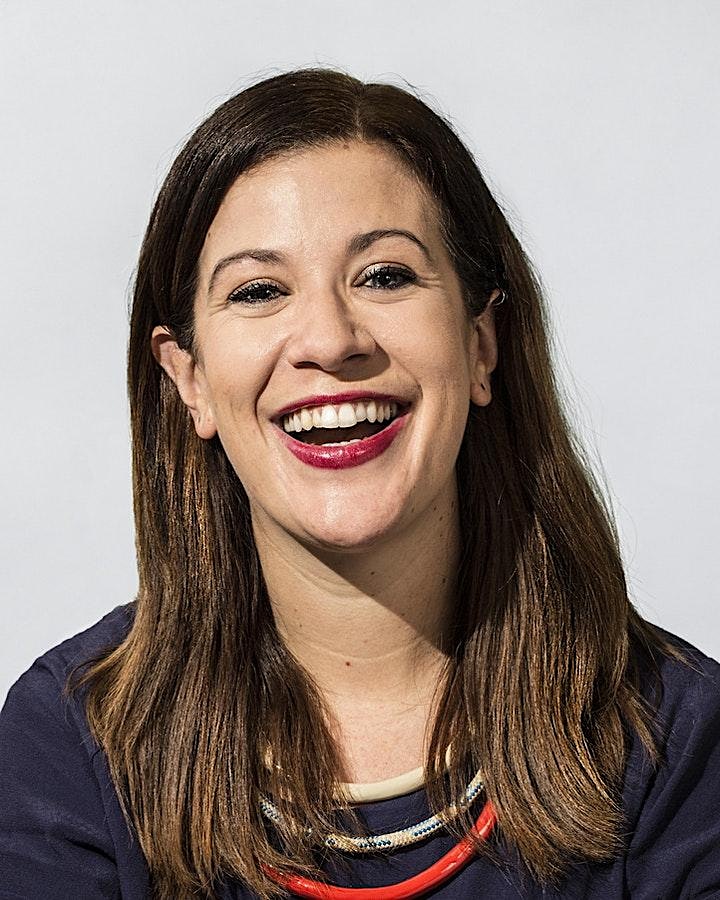 Emily Heyward
Co-founder & Chief Brand Office of Red Antler
Emily Heyward is the Co-founder and Chief Brand Officer at Red Antler, the leading brand company for startups and new ventures. Emily works closely with founders to develop purposeful, strategic visions for their startups and has led branding efforts for top companies such as Casper, Allbirds, Betterment, and Prose. After beginning her career in advertising, she started Red Antler along with her co-founders to directly apply consumer insights and brand positioning to launching and growing new and beloved businesses. In 2018, Red Antler made Fast Company's list of Most Innovative Companies in Marketing and Advertising and was dubbed the "cult brand whisperer".
Emily was named among the Most Important Entrepreneurs of the Decade by Inc. Magazine, and has also been recognized as a Top Female Founder by Inc. and one of Entrepreneur's Most Powerful Women of 2019. As a brand strategy expert, Emily is frequently interviewed by the press, with commentary appearing in Forbes, Bloomberg, Inc., Fast Company and Adweek. She's also been a featured speaker at TechCrunch Disrupt, 99U, and the Fast Company Innovation Festival. Her first book, Obsessed, will be published by Portfolio, a division of Penguin Randomhouse, on June 9, 2020.
Emily graduated Magna Cum laude from Harvard University, where she studied postmodern theory and consumer culture. Born and raised in New York, she currently lives in Carroll Gardens with her wife, son, and Brussels Griffon Sprout. as a leader in corporate and securities law in various publications, including Chambers USA, California's Daily Journal, and Super Lawyers. In 2018, he was selected as one of 31 top attorneys in the "Lawdragon 500: The Legends" list in acknowledgement of his inclusion in the "Lawdragon 500" list in 10 editions. In particular, the publication notes that Steve has advised "many of the world's most famous and transformative companies in IPOs and other transactions."

The Nasdaq Entrepreneurial Center is a 501c(3) public charity whose mission it is to make entrepreneurship accessible to all. We deliver world-class resources and mentoring to enable every entrepreneur across the globe to realize their maximum potential. Please join us and make your gift to ensure these transformative programs may continue to reach the underserved.