Author in Residence: Stu Heinecke featuring "How to Get a Meeting with Anyone".
Every advancement in our lives happens as a result of getting meetings and making connections. That need to connect is never more critical than it is for entrepreneurs, who must quickly source investors, clients, strategic partners and other supporters. But getting those meetings is never easy. Surely, there must be a way to stand out and connect at will. But what is it?
In How to Get a Meeting with Anyone, author Stu Heinecke introduced the world to Contact Marketing—a fusion of marketing and selling in which often audacious methods are used to create connections with the people who can change the scale of our careers, businesses and lives. In this Learn In, Heinecke will share actionable ideas, tips and strategies, as well as a few inspirational stories of Contact Marketing campaigns. Among those is the sword campaign that generated a 100% response, the $28 Facebook contact ad that generated a $20M result (and a 69,500,000% ROI), and Heinecke's own use of his cartoons (he's also one of the WSJ cartoonists) to create breakthrough results.
Focus on the people who can change your scale
Always impart extraordinary and surprising value in your outreach
Human-to-human connections are paramount; the goal is to create "I love the way you think" moments
OUR SPECIAL GUEST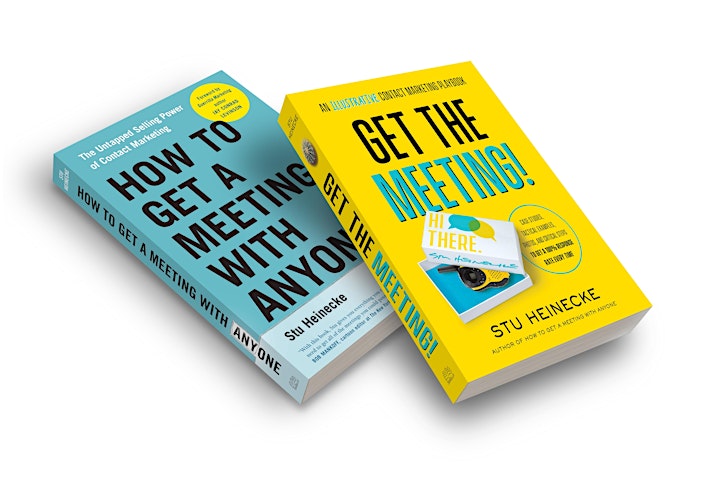 Stu Heinecke
Stu Heinecke is a Wall Street Journal cartoonist, a hall of fame–nominated marketer and the bestselling author of How to Get a Meeting with Anyone (2016, recently named one of the top 64 sales books of all time) and Get the Meeting! (10-2019).
The American Marketing Association recently recognized Stu the "Father of Contact Marketing," the term introduced in his first book to describe the clever things people do to get critically-important meetings.
He is also founder of Cartoonists.org, a group of Wall Street Journal and New Yorker cartoonists who donate their art to help charities raise funds.