How to Create Mental Wealth with Svetlana Saitsky
This session will give you the opportunity to explore the things that are holding you back, and turn them into strengths. Svetlana Saitsky combines left and right brain principles and coaching exercises that the most Impactful people in the world use to lead successful teams, build thriving companies, and take care of themselves and loved ones. 
The workshop is for anyone who is working to bring something into the world: an idea, company, or product. So many of us struggle with mental health and It is key to address these issues before they snowball and prevent us from being, and doing our best.
OUR SPEAKER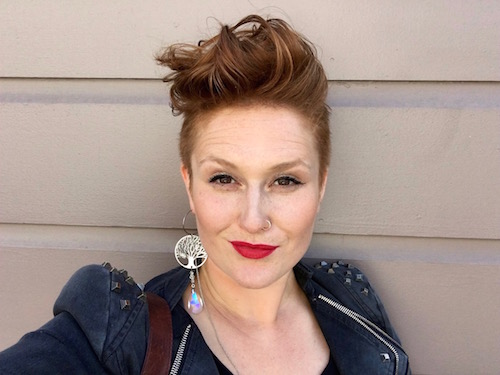 Svetlana Saitsky
Svetlana is a coach, artist, storyteller, and speaker. Throughout the last decade, she has worked with corporations including Google, Apple, lululemon, Great Place To Work Institute and YouCaring.com as a leadership coach, sales and client experience executive, recruiter, brand strategist, and storyteller.
Her work for Google X was featured in USA TODAY and her writing has been featured in publications such as The Huffington Post, Delivering Happiness, and Socially Superlative among others. As a Co-Active coach, Svetlana specializes in supporting creatives, entrepreneurs, and those going through major life and career transitions. She has coached leaders at Google, Apple, Uber, Airbnb, Pinterest, Netflix and lululemon. Most recently she hosted a career coaching workshop at JPMorgan Chase, as part of the SERENDIPITY conference hosted by the Guild in San Francisco.
As a consultant, Svetlana's areas of expertise are content strategy, brand and business development and presentation skills/public speaking. As a speaker, Svetlana facilitates workshops on the topic of "Mental Wealth" in order to raise awareness and break the stigma around mental health issues. When she is not coaching, drawing or writing, Svetlana is swimming, salsa dancing or eating avocados. She might even be doing all three at the same time.