Early Stage VC Office Hours with Ryan Bloomer, Founding Partner at Kairos
Learn how an international investor's mind works—what they think, say, do and feel 
Are you an entrepreneur in need of one-on-one time with someone who knows the ins and outs of fundraising? Are you an international founder looking to fundraise in the US? This class will help you understand what early stage investors look for AND help you build your own fundraising strategy.
Instead of being reactive and chasing every conversation or opportunity, take a step back to speed up. This intimate, personal session will help you understand what early stage international investors are looking and help you build a fundraising strategy based on your own definition of success.
This session is for:
Pre-launch (idea to protoype)
Launch (product/service being used by customers)
You will learn:
What is the first step to approaching investors (why, when, how)?
What are they looking for (traction, metrics)?
Is venture capital right for me? What other options exist?
How do I build a fundraising strategy that's right for me?
Spaces are limited and offered first-come, first-served. By registering you agree to our terms of use.*

About the Whole Entrepreneur: Based on our research and interaction with thousands of global entrepreneurs, the Nasdaq Entrepreneurial Center has identified seven essential founder attributes: Creativity, Vision, Independence, Organization, Communication, Self-Confidence, and Leadership. Our programming is rooted in this philosophy by providing individualized learning paths for founders focused on their abilities as a leader to create long-term, sustainable growth.
OUR SPEAKER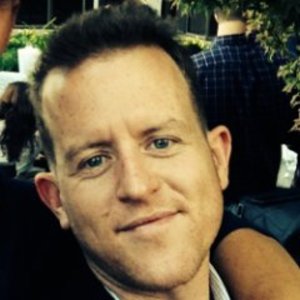 Ryan Bloomer
Ryan Bloomer is a founding partner at Kairos where he supports and invests in talented founders from around the world that are rethinking traditional industries. Before he started investing, Ryan founded his own real estate company while in college and was an operator at Garment Valetand 1-Page (which IPO'd as 1PG) where he was responsible for early growth, product operations, and hiring.
Ryan was first an early stage investor at Blumberg Capital in San Francisco before starting his own fund Momentum Venture Partners at the age of 28 and raised Kairos first fund last year with his partners Ankur Jain and Alex Fiance. Over his career, he has invested in over 20 companies and worked with hundreds of entrepreneurs across the globe as a mentor and advisor. Ryan's sweet spot is in early stage and he has worked in several industries such as Healthcare, Food and Agriculture, Banking, Insurance, Housing, Entertainment, and Gov-Tech.
Ryan splits his life between New York and the West Coast and graduated from Questrom School of Management at Boston University in 2007.