When to Hire Your First Marketer (and Who to Hire) with Tim Matthews
In the early stages, every entrepreneur has a hard decision to make: When to hire their first marketer. Just as important: Who to hire. A CMO? Director? Agency? 
This interactive talk will provide entrepreneurs with a decision framework on when and who to hire. Takeaways include:
* Knowing when you need marketing
* Understanding what marketing you need – PR, demand gen, social, blogging
* Figuring out your hiring strategy – who and how many
* Estimating how much you should be spending
OUR SPEAKER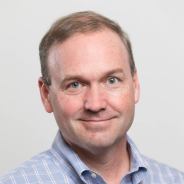 Tim Matthews
Tim is CMO at security software startup Exabeam and author of The Professional Marketer. He has worked at five startups, been through three acquisitions, and been the head of marketing at public company Imperva (IMPV). Tim has run marketing teams ranging from an army of one to thirty-eight worldwide. Tim is also a syndicated blogger and frequent speaker on all things marketing. When not writing or poring over marketing texts, he golfs, crosswords, and tries to keep up with his wife on a standup paddleboard. He has long wondered which is harder: crossing the chasm or a 200 yard carry over a water hazard.