Giving Work: The New Form of Charity with Leila Janah
Want to end poverty for good? Entrepreneur and Samasource founder Leila Janah has a solution–give work, not aid.
Despite trillions of dollars in Western aid, 2.8 billion people worldwide still struggle in abject poverty. Yet the world's richest countries continue to send money–mostly to governments–targeting the symptoms, rather than the root causes of poverty. We need a better solution. In Give Work, Leila Janah offers a much-needed solution to solving poverty: incentivize everyone from entrepreneurs to big companies to give dignified, steady, fair-wage work to low-income people. Her social business, Samasource, connects people living below the poverty line–on roughly $2 a day–to digital work for major tech companies. To date, the organization has provided over $10 million in direct income to tens of thousands of people the world had written off, dramatically altering the trajectory of entire communities for the better.
Janah and her team go into the world's poorest regions–from refugee camps in Kenya to the Mississippi Delta in Arkansas–and train people to do digital work for companies like Google, Walmart, and Microsoft. Janah has tested various Give Work business models in all corners of the world. She shares poignant stories of people who have benefited from Samasource's work, where and why it hasn't worked, and offers a blueprint to fight poverty with an evidence-based, economically sustainable model.
We can end extreme poverty in our lifetimes. Give work, and you give the poorest people on the planet a chance at happiness. Give work, and you give people the freedom to choose how to develop their own communities. Give work, and you create infinite possibilities.
OUR AUTHOR IN RESIDENCE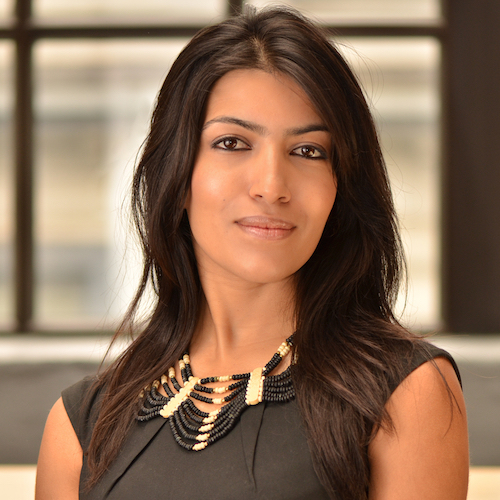 Leila Janah is the Founder and CEO of Samasource and LXMI, two companies that go beyond charity to give work to low-income people around the world using cutting-edge social enterprise models in technology and luxury skincare, respectively. A Harvard-educated former management consultant, Leila has been profiled in the New York Times, Fast Company, Wired, Forbes, Glamour, Real Simple, and Inc. She was named one of Fortune's 40 Under 40 in 2017, Condé Nast's Daring 25 and Elle's 2016 Top Women in Tech, and Samasource was named one of Fast Company's Most Innovative Companies of 2016. Leila is a Young Global Leader of the World Economic Forum, a Director of CARE USA, a 2012 TechFellow, recipient of the inaugural Club de Madrid Young Leadership Award, and the youngest person to win a Heinz Award in 2014. She is the author Give Work, a book recently released by Penguin/RandomHouse, and lives in San Francisco, California.