Authentic leadership is no longer a soft-skill —it's critical to business success.
In this three-part workshop with expert facilitators, learn to lead with "realness" — unlock your greatest potential by focusing on your true, authentic self; you'll discover your personal truths as a leader through group exercises, discussions, and will be able to apply these insights to your growth and development as a leader.
This session is for:
Pre-launch (idea to prototype)
Launch (product/service being used by customers)
Growth (scaling customers, products/services and markets)
Hyper Growth (growing your team and expertise at the same time as products/services and customers)
Legacy (long-term business sustainability, exit strategies)
This session will cover:
Why authentic leadership is important to achieving personal happiness and long­-term business results
How to cultivate your authentic leadership style through self­ discovery and personal development
Ways to practice authentic leadership in your work
How to communicate as an authentic leader to inspire your employees, customers, investors and the world
Workshop Schedule:
We highly encourage participants to attend all 3 sessions to maximize the full value of this workshop. If you're unable to commit to the full day, we invite you to attend any of the individual sessions below.
9:30am – 11:00am Coffee with Authentic Leaders (Part 1)
Gain valuable insights into the practice of authentic leadership through a dynamic discussion with entrepreneurial leaders who have paved the way to success, many times over, by leading through authenticity.

Guest Speakers: Amanda Bradford (Founder & CEO, The League), Laura Bilazarian (Founder & CEO, Teamable), Sara DeForest (VP of Marketing, HYP3R)

12:00pm – 2:00pm Inner Game: Discovering Your Authentic Leadership Style (Part 2)
Authentic leadership begins with courageous self exploration. Discover your authentic self and how to apply these personal insights to your growth and development as a leader.

Guest Facilitator: Saya Iwasaki (Founder, Aril Studios)

2:30pm – 4:30pm Outer Game: Leading Through Authenticity (Part 3) 

Learn ways you can integrate your authentic leadership into your day-to-day business to build trust, motivate and inspire your team, customers and your community. And practice different communication styles and techniques that strengthen your authentic voice in your organization.



Guest Speaker: Heather Kernahan (President, North America, Hotwire)
OUR GUEST SPEAKERS & FACILITATORS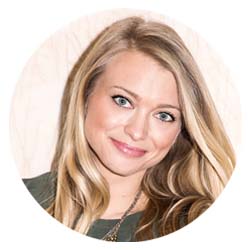 Amanda Bradford is the Founder & CEO of The League, a dating app that combines data and social graphs from both Facebook and LinkedIn to offer more privacy (coworkers and connections are blocked), more context (Linkedin and Facebook information is displayed), and a curated community of ambitious singles who want a partner that shares a similar drive.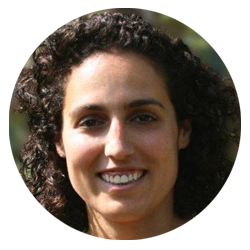 Laura Bilazarian is the Founder and CEO of Teamable, the employee referral engine that transforms the employee network into the company's talent pool.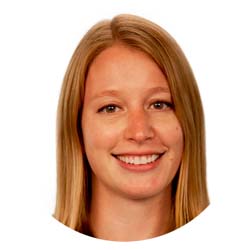 Sara DeForest is the VP of Marketing and first marketing hire at HYP3R, a location-based marketing platform that helps businesses acquire, engage and analyze high-value customers. She has spent her career in digital marketing, crisis communications and media relations roles for Fortune 500 companies on agency and client sides, most recently managing communications for Hewlett Packard Enterprise's M&A transactions. Though the startup world is a roller coaster, she finds the real adrenaline rush performing standup comedy in the Bay Area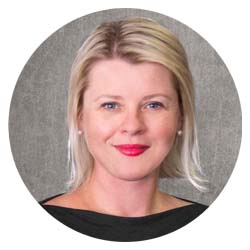 Heather Kernahan has spent her career immersed in technology, and is currently the President, North America for Hotwire, a global technology communications agency. Heather is a fierce advocate and practitioner of integrated marketing and believes that authenticity and purpose are at the core of successful communications strategies. She writes frequently on leadership topics and has been featured in Fast Company, Fortune, Thrive Global, BizWomen, PR Week and AdWeek. She has been named a 2017 Bronze Stevie winner in the Woman of the Year – Advertising, Marketing & Public Relations category and one of B2B News Network top B2B Influencers.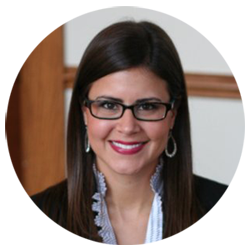 Samantha Dewalt serves as the Managing Director, Lehigh@Nasdaq Center in the Office of the President at Lehigh University. In this role, Dewalt provides strategic and operational leadership of the Lehigh@Nasdaq Center and affiliated partnerships, and collaborates with University stakeholders to drive innovative programming, comprehensive engagement, and global brand development. She earned a doctorate in Organizational Leadership at Pepperdine University, and completed her dissertation on authenticity and women in technology leadership.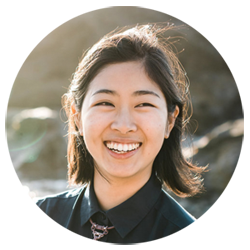 Saya Iwasaki is an educator and learning designer who has held positions at Ideo U, Stanford University Graduate School of Education, EdSurge and One Workplace. Saya is passionate about creating systems and processes of learning that amplify the power of people, to bring more good to this world.
---
About the Whole Entrepreneur:
Based on our research and interaction with thousands of global entrepreneurs, the Nasdaq Entrepreneurial Center has identified seven essential founder attributes: Creativity, Vision, Independence, Organization, Communication, Self-Confidence, and Leadership. Our programming is rooted in this philosophy by providing individualized learning paths for founders focused on their abilities as a leader to create long-term, sustainable growth.
Spaces are limited and offered first-come, first-served. By registering you agree to our terms of use.*