Join our Author in Residence, Anthony Kennada, Exectuive in Residence at Battery Ventures, for a fireside chat on his book, Category Creation: How to Build a Brand that Customers, Employees, and Investors Will Love, with Gainsight's CEO, Nick Mehta
Together with their teams at Gainsight, Nick and Anthony created the Customer Success category which, according to LinkedIn, has become one of the fastest growing professions across the globe. Join us for a fun and interactive discussion on how companies across all industries and verticals can create their own categories of products or services.
Learn how to: 



Identify the "go" and "no go" signals for category creation in your business




Grow a community by investing in live events and experiences




Prove the impact of category creation investments on growth, customer success, and company culture





Books will be available for purchase at the event. Space is limited; please RSVP to ensure your spot.


OUR SPECIAL GUESTS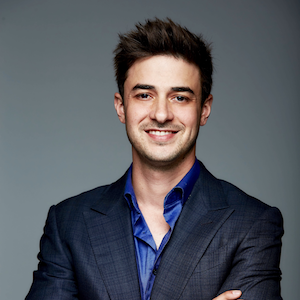 Anthony Kennada, Author of Category Creation & Executive in Residence, Battery Ventures
Anthony Kennada is an EIR at Battery, where he focuses on providing marketing and messaging support to portfolio companies striving to create a new industry category. He specializes in applying business-to-consumer marketing strategy and tactics to B2B companies.
As the founding chief marketing officer at Gainsight, Anthony and his team pioneered the new software category of "customer success"—a business imperative, profession and software sector that helps subscription companies grow sustainably by focusing intently on their customers. By focusing on "human-first" community building, content marketing, live events and creative activations, Anthony and his team developed a new playbook for B2B marketing that built the Gainsight brand and fueled the company's growth.
At Gainsight, Anthony was responsible for the company's global marketing strategy, including demand generation, brand and communications, product marketing, company enablement and inside sales. He and his team created the Pulse community of customer success professionals, which in its first seven years welcomed over 25,000 executives to conferences on three continents and 50+ chapters of PulseLocal communities across the globe.
Anthony has also previously worked at Box, LiveOffice, and Symantec, and currently serves as an investor, advisor, and board member to enterprise software startups around the globe.
He graduated from Pepperdine University with a B.S. in international business and has won multiple awards, including the Comparably Best Marketing Leaders award (2019), TOPO Summit Excellence in Marketing award (2019), Data-Driven CMO Innovation award (2019), DMN 40 Under 40 award (2018) and Pepperdine University 40 Under 40 award (2016).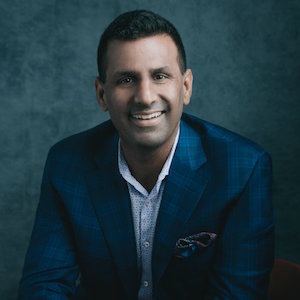 Nick Mehta (he/him), is CEO of Gainsight, The Customer Success Company. He works with a team of nearly 700 people who together have created the customer success category that's currently taking over the SaaS business model worldwide. Nick has been named one of the Top SaaS CEOs by the Software Report three years in a row, one of the Top CEOs of 2018 by Comparably, was a finalist for EY's Entrepreneur of the Year, and holds one of highest Glassdoor approval ratings for CEOs. On top of all that, he was recently rated the #1 CEO in the world (the award committee was just his mom, but the details are irrelevant). He also co-authored "Customer Success: How Innovative Companies Are Reducing Churn and Growing Recurring Revenue," the authoritative book on the field. He is passionate about family, football, philosophy, physics, fashion, feminism, and SaaS customer success. People told him it's impossible to combine all of those interests, but Nick has made it his life's mission to try.