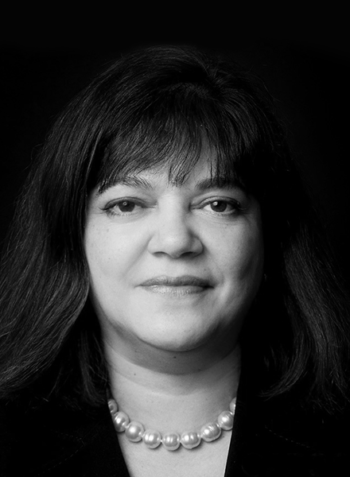 ANNA EWING | Board Member and Angel Investor
Anna M. Ewing is a senior technology executive and former CIO of Nasdaq. She is a strong advocate of advancing women and girls through investing in women entrepreneurs and encouraging STEM education and careers for girls. Anna is currently an investor at ASTIA Angels and a member of the Board of Trustees at the New York Hall of Science.
Anna is currently a Non-Executive Director with NEX Group plc, a public U.K. based financial technology company at the center of global markets, providing products and services that underpin the entire trade lifecycle, including the leading FX and Fixed Income electronic trade execution platforms. Anna is also a board member of Financeware LLC, a leading technology provider to the wealth management industry and NewSpring Holdings portfolio company.   
Previously, Anna served as the Executive Vice President of Global Technology Solutions for Nasdaq. In this role, she established a dedicated software and technology division; built the industry leading multi-asset trading and clearing product suite used in over 100 markets across 50 countries; and developed the next generation Investor Relations intelligence platform, significantly improving workflow for IR professionals. 
As the CIO of Nasdaq between 2005 and 2013, Anna led all aspects of the company's systems and infrastructure, guided exchange technologies, and took the technology group to the next level of innovation and business collaboration.  She drove the technology roadmap and integration process that transformed Nasdaq from a single U.S. cash equities market, to a fully diversified exchange company.