The Creator's Code with Amy Wilkinson
Join us for
The Creator's Code with
Amy Wilkinson
How do some people turn ideas into enterprises that endure? Why do some people succeed when so many others fail? Amy Wilkinson's book The Creator's Code unlocks the six essential skills that turn small notions into big companies. This landmark book is based on 200 interviews with today's leading entrepreneurs including the founders of LinkedIn, Chipotle, eBay, Under Armour, Tesla Motors, SpaceX, Spanx, Airbnb, PayPal, Jetblue, Gilt Groupe, Theranos, and Dropbox.
Creators are not born with an innate ability to conceive and build $100 million enterprises. They work at it. They all share fundamental skills that can be learned, practiced, and passed on. These skills aren't rare gifts or slim chance talents. Entrepreneurship, Wilkinson demonstrates, is accessible to everyone.
Join us to reveal the six skills that make creators of all kinds of endeavors breakthrough.
OUR SPEAKER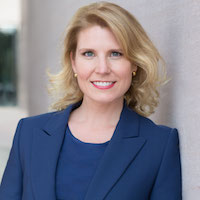 Amy Wilkinson, CEO and Founder, Ingenuity
Amy Wilkinson is CEO and founder of Ingenuity, Lecturer at Stanford Graduate School of Business and author of The Creator's Code: The Six Essential Skills of Extraordinary Entrepreneurs. She advises executives and emerging leaders around the world on how to master the skills that underlie entrepreneurial success.
Wilkinson's career spans leadership roles at McKinsey & Company, J.P. Morgan and as founder of Alegre, a foreign-based export company. She has also served in the White House as a senior policy advisor to the United States Trade Representative and a White House Fellow.
She is an expert for The Wall Street Journal. Wilkinson and her work have been featured by CNN, Fox News, CNBC, Bloomberg TV & Radio, NPR, The Wall Street Journal, The Economist, Fortune, Forbes, Inc. TIME, The Washington Post, and USA Today.
Wilkinson earned BA, MA, and MBA degrees from Stanford University. She is a member of the Council on Foreign Relations and an Eisenhower Fellow.