Meet the New Breed of Funding Programs for Diverse Founders
Meet the New Breed of Funding Programs for Diverse Founders with Kim Folsom
Join us at the first of its kind, informational event introducing a new breed a growth capital and funding programs targeting diverse founders to support expansion introduce a select group of entrepreneurs, influencers and angel investors to a New Breed of Growth Capital Programs to Fund Diverse Founders.

With the growing trend of more startups being founded by women, ethnic minorities, military veterans, and LBTQ founders, greater investment in these ventures is needed to ensure the innovation and economic growth across all communities that these founders represent as the US population becomes more diverse. Join us for lunch and a panel discussion of some of the very few investors within the growth capital community who are leading funds to address this industry need. Hear their views on how to increase the capital needed to support the growth and diversity of startups. Additionally, we will discuss how new hybrid programs are providing both support eco-system and funding to guide these under represented founders on the path of accelerated growth.
Schedule 
2:30pm: Registration 
2:45pm: Session Begins
4:00pm: Session Ends 
OUR SPEAKER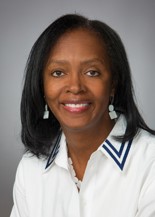 Kim Folsom
Kim Folsom is the Founder of LIFT Development Enterprises, Inc and Co-Founder and CEO of Founders First Capital Partners, LLC a small business growth accelerator and revenue-based venture fund focused on helping underserved, employer based small businesses with funding and achieve exponential growth. She is a high tech executive and serial entrepreneur with +25 years of experience growing innovative technology companies. She has experience founding, leading and building startups for which she raised $30M in institutional venture financing. Ms. Folsom either founded or was a key executive of the following ventures; ShowUhow, DriveCam, and SeminarSource. Prior this entrepreneurial stage in my career, she was an executive at National Dispatch Center, Luce Forward, Alltel Systematics/Great American First. Ms. Folsom earned her MBA degree from the University of Pepperdine and a bachelor's degree in information systems with minor coursework in economics from San Diego State University.