Join us for
Magicrise at the Center
Magicrise – the zen & wellness movement is here bringing founders together for a Mind, Body & Soul retreat @the Nasdaq Entrepreneurial Center.
Kick start your morning with sessions that will make you feel healthy and energetic to enrich your week with a lot of enthusiasm.
Experience a unique tea ceremony & bollywood inspired dance infused crisp workout, with a goal to build a community of like minded people.
Schedule :
9:00 to 9:45 am – Zen & Tea by Ms.Shuchi Rana
10:00 to 10:30 am – Pop Pilates by Ms.Sweety Gupta
10:30 to 11:00 am – Bollyswag by Ms. Sayali Shah
11.00 to 11.30 am- music sets by Roane Acey & networking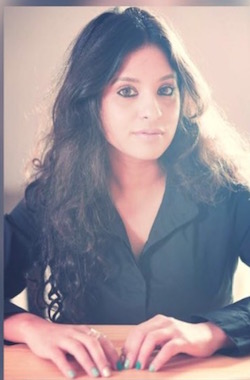 Rakhee Mehta, Founder, Magicrise
Rakhee has been a Global Business Gypsy successfully running IdeaShop Designs pvt. Ltd and pairing global initiatives in the start up space for founders with cross border labs. She is also the founder of Magicrise , a morning wellness platform that makes you experience sunrise & health in a party environment.