Going Global – Lessons Learned in Scaling Startups
Going Global – Lessons Learned in Scaling Startups
with Ryan Patel
For many looking from the outside in, global expansion and entering new markets seems to be a "no brainer." One can only wish it was that easy. The world is a large place with key differences from country to country which can support different business models for all types of entrepreneurs. Ryan Patel will provide different strategies in scaling and illustrate key principles to provide stories and examples of other brands. Patel offers a unique and rare glimpse to audiences in balancing the need to grow while protecting the brand. From lessons learned to shared values, global expansion appears to have a blank canvas with an unlimited amount of opportunities to add a splash of color.
You will learn how to:
Create a clear strategy with entrepreneurial spirit

Understand the landscape – cautiously but aggressively

Empower the team and use influence
SCHEUDLE
5:30PM – Registration and Networking
6:00PM – Talk Begins
7:30PM – Event Ends
OUR SPEAKER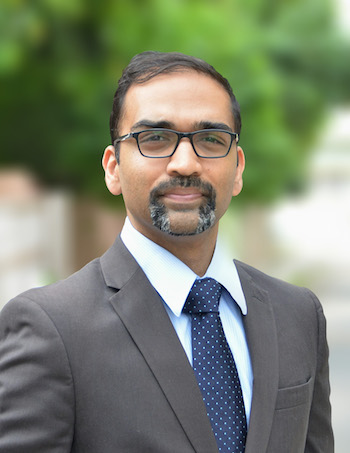 Ryan Patel
Ryan Patel, a thought leader in building brands globally, serves on several Advisory Boards and Boards of Directors across different sectors from social responsibility to technology. As a global executive, he has worked for startups to publicly traded companies; his deep knowledge in global economies, innovation, strategy and consumer trends has made him an expert in scaling businesses worldwide. He has been featured in Entrepreneur, CNN, Yahoo, WWD and several others. He was awarded the 2015 Executive of the Year by the LA Business Journal and Special US Congressional Recognition for outstanding services to the community.
Patel recently served as the Vice President of Global Development for Pinkberry, which was one of the fastest growing retail brands globally. Under his tenure, the company had gone from less than 95 locations to over 270 stores in 23 countries. He has also been a key player at some of the world's most innovative companies including Jamba Juice, Panda Express, BJ's Restaurants and Wet Seal Retail, Inc.
Patel has a unique and diverse view of the changing nature of trends impacting consumers, competition, technology, governments, distribution and management. He has coached hundreds of entrepreneurs and advisor to many companies in its growth to mature stages. Patel is a strong believer in giving back to the community and paying it forward, and serves as a Board of Director at the American Red Cross LA. His passion in combining social responsibility and business has led him to discuss relevant and real world situations which is accessible to both students and professionals alike.
Patel is a frequent speaker at universities and conferences in the US and around the globe including London School of Economics, Wharton School of Business and Osaka University to name a few. He received his Bachelors from University of California, Berkeley and received his MBA from the Paul Merage Business School at University of California, Irvine.
LinkedIn: https://www.linkedin.com/in/patelryan
Twitter: @ryanpatelglobal